Why Our Dentistry is Better
Dentistry You Can Trust
You're in
Great Hands
Associates in Dental Health has been serving patients throughout the Bradford community for over 30 years now, and we're not interested in stopping anytime soon. Our experienced dentists share a genuine passion for practicing high-quality care that's comfortable, unrushed, and family-friendly. By combining their clinical strengths and working on cases in a collaborative fashion, they do their best to ensure that every person leaves the dental office with new reasons to smile brighter.
Meet Your Dentists
Bradford's Top-Rated Dentist on Google

Geena B., North Andover, MA
Dr. Koleini and all the staff at associates in dental health are amazing! They are all super friendly, knowledgeable, caring and they all make going to the dentist an enjoyable experience. I just switched to them after having a bad filling done somewhere else (in which I could not chew on my left side for months and had hot/cold sensitivity). Dr. Koleini was able to redo the whole filling (which the other dentist never even thought of or offered to do) and now I can chew without shooting pains! My family has also transferred to him and I will definitely recommend to other friends and family!"

Kalyn R., Haverhill, MA
I've been coming to Associates in Dental Health for 22 years and have always had a pleasant and enjoyable experience. They are very easy to work with and responsive and send you plenty of reminders about appointments. I've never had any issues with them, and that is why I keep coming back. Family-friendly and very focused on making the patients have a good experience, no matter their age. I recommend their office to anyone who mentions to me that they're looking for a new dentist.""

Fatma S., Groveland, MA
Highly recommended. Very professional and nice staff who made me feel like I'm chatting with my friends right away. They took really good care of me and helped me feel at ease and less nervous. Dr. Koleini is awesome… very gentle, kind and took my concerns and requests to heart. He also offered honest, genuinely educated opinions about my dental needs. Great environment for sure!"
Featured Dental Services
How Can We Help You Smile?
Every person's needs and goals for their teeth are unique, which is why our Bradford dental office offers a comprehensive menu of treatment options. We'll always take the time to understand your specific situation, only recommending services that are genuinely a good fit.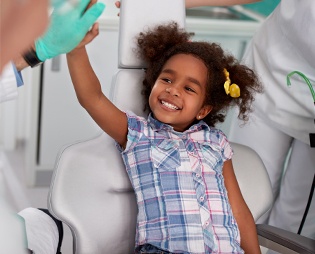 Our Dental Team Rocks
We Truly Care
& it Shows
Whether you're at the front desk or getting settled into a treatment chair, our outstanding dental team is always working hard to make the treatment experience enjoyably smooth. Everyone is highly knowledgeable about the field and has years of tried-and-true experience that you can rely on for support. Additionally, customer service comes first for us, and we love getting to know patients and their families very well so that we can provide personalized, one-on-one attention that truly makes a difference.
Meet Our Dental Team