Why Our Dentistry is Better
Dentistry You Can Trust
You're in
Great Hands
Associates in Dental Health of Haverhill has been serving families throughout the Haverhill community for over 30 years now, and we're not interested in stopping anytime soon. Our experienced dentists near you share a genuine passion for practicing high-quality care that's comfortable, unrushed, and accommodates patients of all ages. Need a skilled emergency dentist? Interested in dental implants? By combining their clinical strengths and working on cases in a collaborative fashion, they do their best to ensure that every person leaves the dental office with new reasons to smile brighter.
Meet Your Dentists
Haverhill's Top-Rated Dentist on Google

Geena B., North Andover, MA
Dr. Koleini and all the staff at associates in dental health are amazing! They are all super friendly, knowledgeable, caring and they all make going to the dentist an enjoyable experience. I just switched to them after having a bad filling done somewhere else (in which I could not chew on my left side for months and had hot/cold sensitivity). Dr. Koleini was able to redo the whole filling (which the other dentist never even thought of or offered to do) and now I can chew without shooting pains! My family has also transferred to him and I will definitely recommend to other friends and family!"

Kalyn R., Haverhill, MA
I've been coming to Associates in Dental Health of Haverhill for 22 years and have always had a pleasant and enjoyable experience. They are very easy to work with and responsive and send you plenty of reminders about appointments. I've never had any issues with them, and that is why I keep coming back. Family-friendly and very focused on making the patients have a good experience, no matter their age. I recommend their office to anyone who mentions to me that they're looking for a new dentist.""

Fatma S., Groveland, MA
Highly recommended. Very professional and nice staff who made me feel like I'm chatting with my friends right away. They took really good care of me and helped me feel at ease and less nervous. Dr. Koleini is awesome… very gentle, kind and took my concerns and requests to heart. He also offered honest, genuinely educated opinions about my dental needs. Great environment for sure!"
Featured Dental Services
How Can We Help You Smile?
Every person's needs and goals for their teeth are unique, which is why our Haverhill dental office offers a comprehensive menu of treatment options, including every service from preventive care and restorative treatment to cosmetic dentistry. We'll always take the time to understand your specific situation and only recommending services that are genuinely a good fit.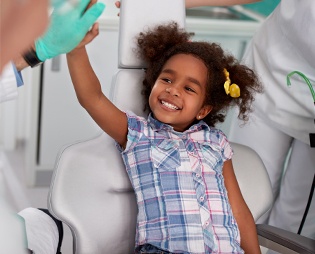 Awards & Accolades
Voted Top 40
Under 40
Recently, Dr. Parsia Koleini was voted for Incisal Edge Magazine's 40 Under 40. This national honor recognizes his dedication to quality and patient comfort. One of the reasons he was nominated and selected is that he spends about 40 percent of his time in our office performing oral surgery and dental implant placement. Ultimately, this means that he has the necessary skills and experience to handle even complex cases in-house. He also strives to make any kind of dental work – from routine cleanings to veneers – more pleasant. Come and experience his outstanding service for yourself!
Meet Dr. Parsia Koleini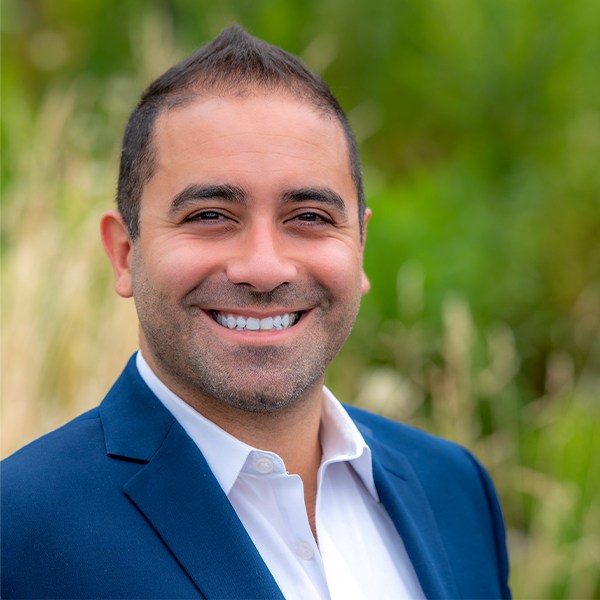 Our Dental Team Rocks
We Truly Care
& it Shows
Whether you're at the front desk or getting settled into a treatment chair, our outstanding dental team is always working hard to make the treatment experience enjoyably smooth. Everyone is highly knowledgeable about the field and has years of tried-and-true experience that you can rely on for support. Additionally, customer service comes first for us, and we love getting to know patients and their families very well, so we can provide personalized, one-on-one attention that truly makes a difference.
Meet Our Dental Team
Helping You Get the Most Out of Dental Insurance
Repairing and restoring the health of your smile is always our top priority, and we don't want you to worry about additional stress when receiving treatment. Have dental insurance? Not only are we in-network with Delta Dental Premier, Cigna, and BlueCross BlueShield, but we are happy to file claims for you, optimize your benefits, and help you understand the cost. No coverage? No worries! We also welcome flexible financing through CareCredit and LendingClub, ensuring even the most extensive treatment plans are affordable.
Frequently Asked Questions
Our team at Associates in Dental Health of Haverhill know you have many questions about your oral healthcare. Because we believe in providing honest, transparent information to our patients (and potential patients), we encourage you to call our dental office with any questions you might have. However, if you prefer to do some initial research or simply do not have time to call, we've compiled a list of the most common questions (and answers) for you to review. Please spend a few moments reading through these Frequently Asked Questions, and if you do not see your question listed, give us a call and let us schedule your next appointment.
How much does a dental checkup & teeth cleaning cost in Haverhill?
When in need of a general dental checkup and cleaning, you can expect to pay between $200 and $350 out of pocket. However, this type of preventive service is offered covered at 80-100% by most dental insurance companies. Because most design their plans based on patients seeking preventive care, they offer the highest level of coverage for these visits.
It is during these appointments that your dentist will not only discuss your goals, concerns, and health history, but they will also thoroughly examine your oral cavity to check for signs of tooth decay, gum disease, and even oral cancer. A dental hygienist will also perform a thorough cleaning to remove any plaque and tartar build-up around your teeth and gums to lower your risk of gum disease.
How can I make a same-day appointment with a dentist?
If you need a same-day appointment with a dentist, it is best if you call our office first. Since most same-day visits are often the result of a dental emergency in need of immediate care, we will work to see you the same day as your accident. However, by calling and discussing your situation with a member of our team, we can determine the severity of the issue and whether you should come in immediately or schedule an appointment for a later time. No matter when you can visit our dental office, we will quickly diagnose the problem and treat the immediate symptoms. Once we have any pain or discomfort under control, we will work to formulate a personalized treatment plan to address the underlying issue of your dental emergency.
How do I find the best place to get dental work done?
Do you want a dentist who is in-network with your insurance company? Do you want a "dentist near me" who is close to your home or work? Do you want a professional who offers specialty services or who can treat your entire family? By choosing which criteria is most important to you, it will make it much easier to select your future dental home. At Associates in Dental Health of Haverhill, we are pleased to not only be a family dentist who treats smiles of all ages, but we are also in-network with Delta Dental Premier, Cigna, and BlueCross BlueShield Indemnity.
What do you do if you can't afford a dentist?
The most important thing to understand about dental care is that you should never forgo treatment. Preventive care is designed to help you avoid more serious problems in the future, so even if you think you can't afford it, it's best to speak to a member of our team to determine how you can go about paying for your visit.
If you have dental insurance, use it. It is one of the best investments you will make in your smile, and it will allow you to get the treatment you need without spending too much out of pocket. Because most insurance companies cover preventive services at 80-100%, you will pay little to nothing at all for your twice-yearly visits. Should you require more complex dental treatment, your insurance will also cover a majority of the cost as well, allowing you to save more in the long run.
If you're uninsured or need help paying for that more costly procedure, you can always apply for CareCredit or LendingClub financing. These programs offer low and no interest payment plans to help you stay within your budget.
How much does it cost to get a tooth pulled without insurance?
With dental insurance, it is normal for your insurer to pay a portion of the overall cost; however, without it, the average tooth extraction costs anywhere between $150 and $400. The good news is that this type of procedure is still financially possible even without dental insurance. Each tooth extraction will vary in cost because of the location of the dentist's office, the current state of your oral health, sedation, and the type of extraction you will need (surgical or simple).
Should you need your wisdom teeth extracted, you can expect this procedure to be more expensive because of the necessity of having an oral surgeon remove these teeth. No matter the type of extraction you need, you can always apply for third-party financing through CareCredit or LendingClub to lower your monthly payment.
Finding Our Office Near You
When it's time for your appointment, you'll find our office at 10 Doane Street in Haverhill. We are just a short drive from S. Main Street, making us extremely convenient for patients looking for a dental practice near Groveland and other surrounding communities. Our office is near A Sweet Affair, Shell gas station, and Bruster's Real Ice Cream. If you have any difficulty finding us, just call us so we can give you directions to make sure you arrive safely!