Dental Bridges – Haverhill, MA
Rebuild Your Smile with a Dental Bridge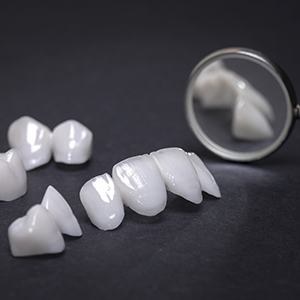 Teeth are meant to last for your lifetime, but that doesn't happen for many adults. 120 million Americans are missing at least one tooth. If you've lost a tooth or 2 over the years, Dr. Parsia Koleini has the solution you need to rebuild a complete, beautiful smile with a dental bridge. You will enjoy natural-looking results, so no one will know your bridge isn't real teeth.
Why Choose Associates in Dental Health for Dental Bridges?
Natural-Looking Materials
Advanced Technology
Personalized Treatments
What is a Dental Bridge?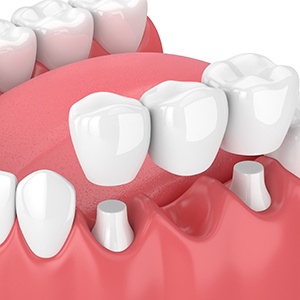 A fixed bridge has been the traditional method of replacing 1 to 3 consecutive missing teeth for generations. Prosthetic teeth are created from an impression of your mouth to fill the space of those you've lost. The restoration is held in place using crowns or dental implants. Your new teeth will closely look and feel natural to look and feel your best.
Types of Dental Bridges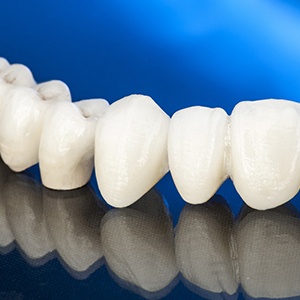 You have more options than before to treat lost teeth. After examining your mouth and learning more about your goals, your dentist will recommend either:
Traditional Dental Bridge
All-ceramic material is used to create your bridge, which will replicate the portions of your teeth above the gum line. Your adjacent teeth are reshaped to allow dental crowns to fit over them to hold your bridge in place. On average, a fixed bridge can last for 10 to 15 years before needing to be replaced.
Implant Bridge
As an alternative to traditional methods, over 500,000 Americans are choosing dental implants to treat missing teeth. An implant is unlike any other treatment because it replaces both the root and the crown. 1 to 2 dental implants are surgically placed into your jaw to support your bridge. You'll benefit from unmatched support and stability using a solution with over a 95% success rate. Dental implants are proven to last for 30 years or more with the correct aftercare, like brushing and flossing.
The Benefits of Getting a Dental Bridge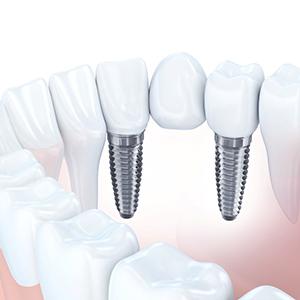 Tooth loss is more than an aesthetic issue. Not only can missing teeth affect your self-esteem, but they also influence your oral and general health. Replacing them provides exceptional benefits for your overall wellness and quality of life.
You will boost your self-esteem and restore a professional image while stopping common complications caused by tooth loss, like decay, gum disease, and additional missing teeth. As a result, you'll reduce your long-term dental expenses by avoiding costly procedures in the future.
Our office uses high-quality materials for durability and strength to enjoy a long-term investment. We also custom-craft each dental bridge to meet the exact color, size, and shape of your natural teeth to blend in with your smile.
Don't let a gap in your smile affect your quality of life any longer. Will create the personalized plan you need to turn back the clock. Request an appointmentthrough our website or call (978) 775-3264.