Wisdom Tooth Extractions – Haverhill, MA
Saving Smiles from Troublesome Teeth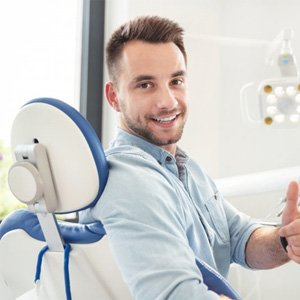 We generally try to help our patients preserve all of their natural teeth here at Associates in Dental Health of Haverhill, but wisdom teeth are the exception. These teeth, also called third molars, can cause more harm than good if they aren't removed. If you've been experiencing pain toward the back of your mouth or jaw, you might need wisdom tooth extractions in Haverhill, MA. Call us today to learn more about how our dentists can save your smile from these troublesome teeth!
Why Choose Associates in Dental Health of Haverhill for Wisdom Tooth Extractions?
Calming Oral Conscious Sedation Available
Same-Day & Walk-In Emergency Visits
Patients of All Ages Welcome
What Are Wisdom Teeth?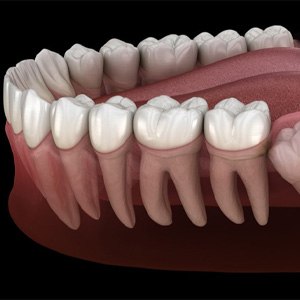 The wisdom teeth emerge behind all of the other molars, usually in early adulthood. Most people have four of these teeth, but some people only have one, two, three, or even none. The third molars benefitted our ancient ancestors, as they were vital in chewing tough foods. However, our modern diet has softened foods to the point where most people don't need their wisdom teeth anymore.
Why Do Wisdom Teeth Need to Be Removed?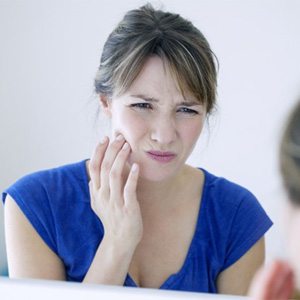 While some people never experience issues with their wisdom teeth, they can pose a real threat to many people's oral health if they aren't extracted in a timely manner. Today, the jaw often isn't wide enough to accommodate these extra teeth, so they can end up pushing against the other teeth and causing misalignment. The wisdom teeth might even have trouble erupting past the gumline. This is known as impacted wisdom teeth, which can significantly increase the risk of oral infection and pain.
What to Expect from the Wisdom Teeth Procedure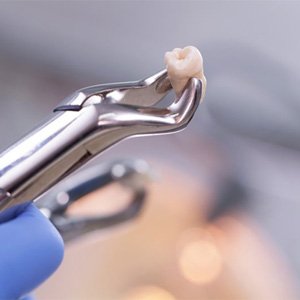 The first step in any wisdom tooth extraction is making sure you're comfortable. Our team will utilize local anesthesia to numb your mouth, and we even offer oral conscious sedation to help you relax and put your mind at ease before beginning the procedure.
If the wisdom teeth have already emerged past the gumline, the process is similar to any other tooth extraction . We grasp the tooth with a dental forceps and carefully rock it back and forth until it breaks free of the gum tissue. However, if the wisdom teeth are impacted (stuck underneath the gums), we'll likely need to take additional steps, such as making incisions in the tissue to access the other sections of the teeth.
Recovering from Wisdom Teeth Extraction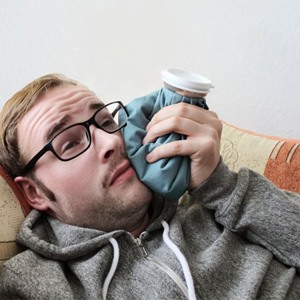 For the first two or three days after getting your wisdom teeth removed, it's normal to experience swelling and pain, but it can easily be managed. We'll advise you on how to take pain medication (whether we've prescribed any or recommended any over-the-counter solutions). Holding a cold compress to the outside of your cheek in ten-minute intervals can also cut down on discomfort.
You'll want to avoid disturbing the blood clots forming over the extraction site, so don't drink from a straw or smoke. Additionally, follow a soft food diet to prevent your gums from being subjected to excessive chewing pressure.
Of course, if you have any questions about wisdom tooth recovery, don't hesitate to reach out to our team!