Children's Dentistry – Haverhill, MA
We Help Growing Smiles Shine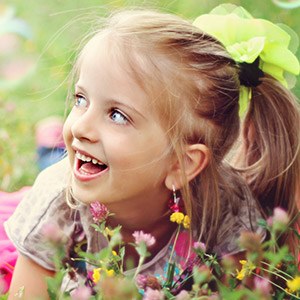 At Associates in Dental Health of Haverhill, our team greatly enjoys being able to help children get started on the right foot towards a healthy, confident smile that lasts for life. We always personalize our approach to match a child's current age and level of emotional maturity, taking all of the time needed to form a trusting bond and help them feel genuinely relaxed throughout their visits. We look forward to caring for your entire family! Contact us today to learn more about children's dentistry in Haverhill, MA if you have any questions or you're ready to schedule a visit.
Why Choose
Associates in Dental Health of Haverhill for Children's Dentistry?
Family-Friendly Care For All Ages
Collaborative Approach to Dentistry
Friendly & Gentle Staff
Why Does My Child Need To Visit The Dentist As A Baby?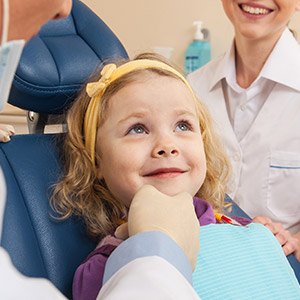 Because you'd be surprised by how many toddlers we see with tooth decay! The earlier our team can start caring for young children and pinpoint potential concerns, the better off their smile will be in the long run. That's why our dental office is an Age-One Provider.
In the past, the standard was for dentists to first treat a child at age 3. But, new evidence-based research indicates that many children already have cavities by age 3, so waiting to see the dentist is no longer enough to prevent dental disease. That is why it is now recommended that dentists start treatment on a child within six months of when the first tooth appears or at age 1 – whichever comes first.
Dentistry That Grows With Your Loved One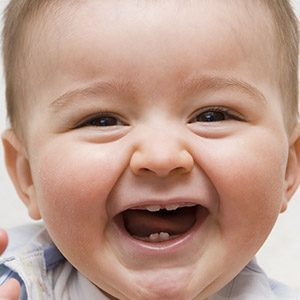 At Associates in Dental Health of Haverhill, our approach to children's dentistry is always painstakingly personalized to match each unique patient's needs and personality. For instance, very young patients will only receive a gentle checkup of their teeth in order to determine if any major decay or developmental issues are present. Our dentists can also sit down with parents and discuss vital information that can help them support their loved one's burgeoning smile, including oral hygiene instructions, teething guidance, tips for how to avoid thumb/finger-sucking, and more.
As children age, our team will start to incorporate professional cleanings with our talented hygienists into the equation, as well as dental sealants, fluoride treatments, and other effective preventive measures. If needed, tooth-colored fillings are available to treat pesky tooth decay, although we hope to help all of our patients avoid as many cavities as possible! Above all else, we strive to leave kids with new reasons to smile when they leave our Haverhill dental office!
Frequently Asked Questions – Children's Dentistry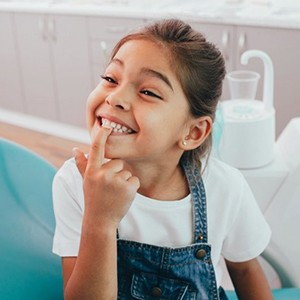 When you're a parent, you always want what's best for your son or daughter – and that includes what's best for their oral health. At Associates in Dental Health of Haverhill, we strive to help your child's smile grow up to be as healthy as possible, and that starts with having them visit us at an early age. During these appointments, our team is more than happy to answer any questions you may have about taking care of your child's smile at home. In the meantime, we've provided the answers to some of the questions about dentistry for kids that we get asked the most often. For any further questions, don't hesitate to contact us and ask!
What Are Some Children's Dentistry Services That You Offer?
Here are some of the numerous services we offer to ensure your child's smile stays healthy:
Checkups and cleanings to diagnose problems early on and make their pearly whites shine
Dental sealants to provide an extra barrier of protection against tooth decay
Fluoride treatments to strengthen your child's enamel and decrease their risk of developing cavities
Tooth-colored fillings to repair your little one's smile without drawing attention to it
And many more! We can also offer advice on how to maintain your child's oral health in between appointments as well as how to deal with issues like thumb sucking and teething.
What Can We Expect During My Child's First Dental Appointment?
Generally speaking, this first dental visit is pretty short. It serves two main purposes: to familiarize your son or daughter with our dental office environment and to let us evaluate their oral health. Our dentists will perform a quick examination wherein they look at any teeth your child has, as well as their gums and jaw to check for any potential problems. This appointment is also a perfect opportunity for you to ask any questions you may have about your child's at-home oral healthcare.
How Can I Prepare My Child for This Visit?
The best way to make sure your little one is ready for their appointment is to maintain a positive attitude the whole time. Little kids have a knack for picking up on your negative emotions, so if you're nervous about the visit, chances are they'll be afraid too. If you can remain calm until the appointment begins, we can handle it from there. Our team members are specially trained to handle kids who may be anxious at the dentist's office, so you should have nothing to worry about.
Why Do Baby Teeth Need Special Care If They're Just Going to Fall Out?
Believe it or not, primary teeth, or baby teeth, serve important roles in your child's development. They help your son or daughter talk, chew, and smile properly. They also reserve space in the jaw for their permanent teeth. If a baby tooth is lost too early (whether due to physical trauma or extensive decay), the adjacent teeth will often drift into the open space. This results in permanent teeth growing in at awkward angles, requiring orthodontic treatment later on. Because of this, it's important to take good care of your child's baby teeth until it's time for them to fall out naturally.