Gum Disease Therapy – Haverhill, MA
Stop Gum Disease In Its Tracks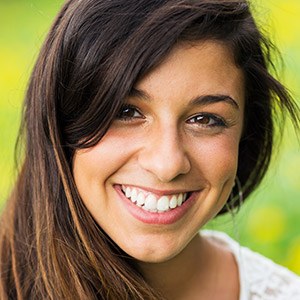 Do your gums bleed? Is your oral tissue especially red, puffy, or tender to the touch? Do you have a consistent bad taste in your mouth even after you brush and floss at home? Some people don't realize that these are tell-tale symptoms of gum disease, which is a gradual bacterial infection that can eventually result in tooth loss.
At Associates in Dental Health of Haverhill, we can provide non-surgical periodontal therapy if you're suffering from gum disease. Non-surgical periodontal therapy involves scaling and root planing to clean the infected gum pockets around the base of your teeth while also making them less hospitable to bacteria and debris going forward. Contact us today to learn more about gum disease therapy in Haverhill, MA, to schedule a checkup, or if you have any questions or concerns we can help you with.
Why Choose
Associates in Dental Health of Haverhill for Gum Disease Therapy?
4 Dental Hygienists On-Staff
Dedicated Deep Cleanings
Comfortable, Modern Dental Office Atmosphere
Why is Gum Disease Dangerous?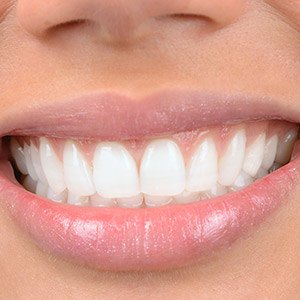 Research shows that gum health plays an integral role in overall general health. Gum disease has been linked to systemic diseases such as heart disease, stroke, and diabetes. With gum disease therapy, we can help you overcome gum disease and regain optimum oral and overall health.
Do I Have Gum Disease?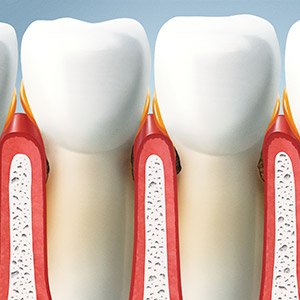 While gum disease may be accompanied by symptoms such as bleeding gums and a bad taste in your mouth, sometimes this dental health problem shows no signs at all. That's why it's so important to see us regularly for preventive dentistry visits. The earlier we can detect your gum disease issue, the earlier we can begin periodontal therapy, upping the odds of a more successful treatment.
Reliably High-Quality Dentistry in a Comfortable Environment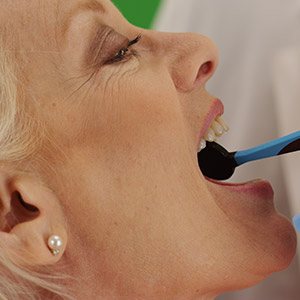 Associates in Dental Health of Haverhill provides care for the entire family, bringing together children's dentistry, general family dentistry, cosmetic dentistry, and restorative dentistry together in our Haverhill dental office. Families come from Haverhill, North Andover, Groveland, and Salem, New Hampshire just to see us and become part of our dental care family. Want to join us as well? Contact us today!