Meet the Team
From check-in to checkout, our dental team is here to make sure you have a stress-free experience every time you come to see us. They'll greet you with a smile when you come in to the dental office, make sure you feel comfortable in the treatment chair, and help you find the best way to pay for your care. Every member has years of experience and a commitment to providing truly world-class service, and we know you'll learn to love them on day one. To start getting to know our fantastic team, read on below.
Kimberly, Patient Coordinator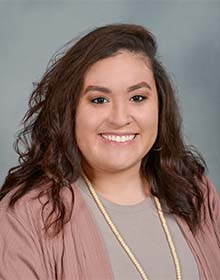 As one of the most recent additions to our team, Kimberly enjoys getting to serve the community she lives in. As a native to Stoneham, MA, she graduated from Stoneham High School and studied at Mount Ida College. Her parents originally come from the Azores Islands, and she has a brother who is seven years younger than she is. In her free time, Kimberly likes traveling on road trips, doing yoga, swimming, trying new foods, and watching ballets, operas, and Shakespeare plays. She did gymnastics and ballet for ten years, played piano and flute for twelve years, and participated in kickboxing for four years.
Sally, Dental Assistant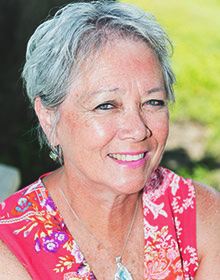 Sally has been with our practice for almost two decades now, and there's nothing she loves more during an average workday than spending quality time with patients. Originally from Bradford, her passions outside of work include her family, photography, the beach, and all animals. She's also a twin!
Jen, Dental Assistant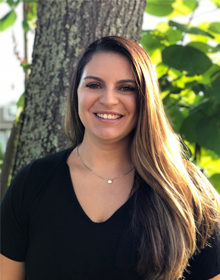 Every day, Jen enjoys getting to work with our collaborative team. After graduating from Whittier Regional Vocational Technical High School, she attended Holland College in Prince Edward Island, Canada, and she has been with our practice ever since. As a native to Bradford, she is happy to serve her hometown community.
Jen is married and has a son and two crazy dogs. She loves taking her son on new adventures, especially in the great outdoors.
Samantha, Dental Assistant
Samantha has been in the dental field for a few years now, and she really enjoys being able to help people feel happy about their smile! She has her Associates in Medical Administration and is a Certified Dental Assistant, as well as an OSHA officer. Outside of work, she enjoys spending time with her boyfriend Brandon and two fur babies named Teddy and Murphy. Her happy place is the beach, and she also loves practicing yoga. Before going to dental assistant school, she actually used to be an interior/exterior painter!
Brenda, Registered Dental Hygienist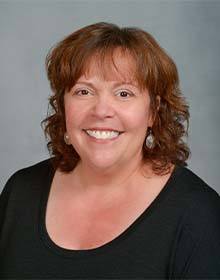 Brenda's experience in dentistry covers well over two decades! She is from Easthampton and attended Springfield Technical Community College for her education. She greatly enjoys establishing relationships with patients through her position. Outside of work, she loves spending time with family (the best part of her life), going out on beach days, reading, and cooking. In the past, she's actually had some of her own recipes published in a cookbook!
Dorota, Registered Dental Hygienist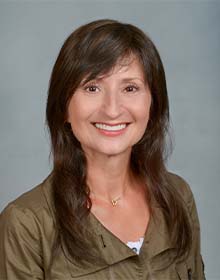 Dorota has been working in the dental field for 15 years now, with almost five of those spent as a member of our team. Originally from Poland, she attended the College of Medical Science in Chocow before moving to the United States and attending Middlesex Community College. She has been awarded several accolades, including the Academic Excellence Award, the Outstanding Student in Dental Hygiene Award, and a certificate from Phi Theta Kappa. She enjoys both the clinical and social aspects of her job. Outside of work, she and her husband Adam have a daughter named Izabela and a dog named Chloe. Her hobbies include traveling, hiking, and skiing – she also used to be a ballroom dancer! She is fluent in both Polish and English.
Karyn, Registered Dental Hygienist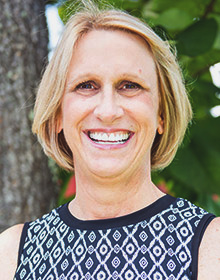 Karyn is originally from Arlington. She attended Cape Cod Community College for her education. While she joined our practice around 15 years ago, she has an amazing 40+ years of experience in the dental field overall – she's always loved being a hygienist! Outside of work, she and her husband Paul have three daughters and two granddaughters. Her hobbies include gardening and cooking.
Ginelle, Dental Hygienist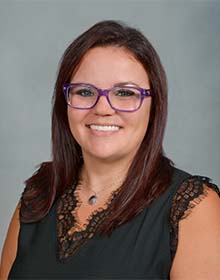 With about a decade of dentistry experience, Ginelle most enjoys getting to know patients so well that they practically become family! She studied at the University of New England and Johnson and Wales University and has a bachelor's degree in hospitality management and an associate's degree in hygiene. Ginelle is originally from Peabody, MA, and lives with her husband and two young sons. Away from the office, she enjoys being outside with her boys, watching movies, and working out at 9round. An interesting fact about Ginelle is that she used to sing, dance, and participate in musical theatre.
Elainy, Registered Dental Hygienist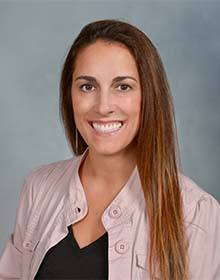 Elainy has been serving patients as a dental hygienist for 15 years and counting. She attended Middlesex Community College, has her Local Anesthesia License, and earned her CPR/Basic Life Support certificate. When asked about her favorite aspect of her job, she shared that it is educating people about their oral health and making them feel good about their smiles. In her free time, she enjoys spending time with her family, going to the beach, and vacationing at Disney World!
Brenda, Hygiene Coordinator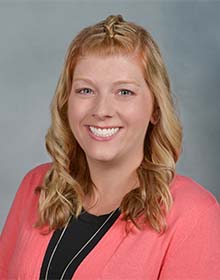 Brenda joined our practice in 2019 with nearly a decade of experience in the dental field under her belt. She completed her studies at Middlesex Community College and has her certifications in CPR and OHSA. For her, the best thing about her job is building relationships with each patient and working alongside a wonderful team! Outside the office, she enjoys spending time with her two wonderful children and cat. Here's something you may not know about her: she's been skydiving!