Preventive Dentistry – Haverhill, MA
Enjoy Lifelong Oral Health & Happiness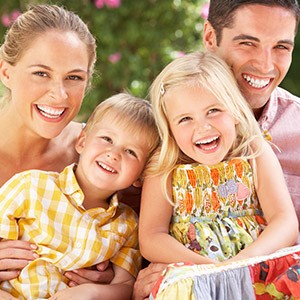 Want to prevent cavities? Have healthy gums? Avoid problems associated with teeth grinding? Protect your child's teeth? We provide family dentistry services that cover all of these needs, and we also provide children's dentistry services for the special attention your little one requires. Haverhill families have trusted Associates in Dental Health of Haverhill with their oral health care for over 30 years. We enjoy providing quality comprehensive general dental care to every generation of your family, and we look forward to maintaining a relationship with you throughout your entire life when you visit us regularly for preventive dentistry in Haverhill, MA.
Why Choose
Associates in Dental Health of Haverhill for Preventive Dentistry?
We See All Ages
Experienced & Passionate Dental Team
Commitment to Modern Care & Technology
Dental Checkups & Teeth Cleanings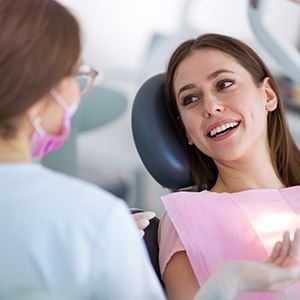 We strongly recommend that children and adults visit the dentist's office at least twice each year for routine examinations and cleanings. These visits give our team the valuable opportunity to better understand your unique smile and pinpoint instances of decay or damage as soon as they arise. Additionally, a session with one of our excellent hygienists will get rid of harmful plaque and tartar build-up while also nicely polishing the teeth's surfaces.
Learn More About Dental Checkups & Teeth Cleanings
Dental Sealants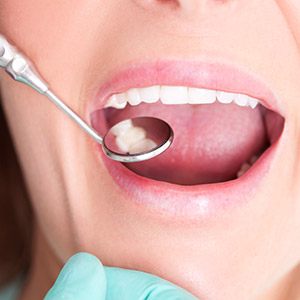 The premolars and molars are located at the very back of the mouth, which can be difficult for younger arms to reach successfully with a toothbrush and floss. What's worse is that these teeth also contain deep pits and grooves in their chewing surfaces, which are good at catching plaque and harmful bacteria over time. Our dentists may recommend dental sealants for younger patients as a helpful protective measure that will essentially "seal" in place over these surfaces, blocking out decay-causing agents and keeping teeth healthier over time.
Nightguards for Bruxism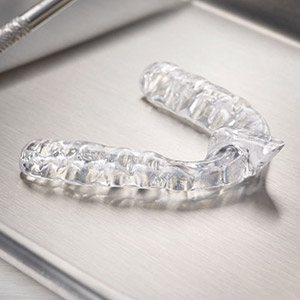 Teeth grinding ("bruxism") is a common bad habit that can result in chronic jaw pain, injured tooth enamel, and even constant headaches – what's worse is that many patients don't even realize it's happening at all because they only grind while asleep. During regular checkups, our team will be sure to watch out for common signs of bruxism and alert patients if there's reason to be concerned. Custom-made nightguards can be provided that establish a sturdy barrier between the rows of teeth and successfully minimize harmful contact, allowing for easy, stress-free rest.
Oral Cancer Screenings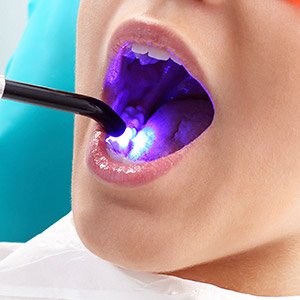 Here's a sobering statistic – only half of the people who are diagnosed with oral cancer this year will still be alive in five more years. This cancer is often not successfully identified until it's already reached advanced stages, which is why early intervention is so crucial. Here in Haverhill, our dentists have integrated dedicated screenings into our regular checkups in order to ensure our patients' safety. We'll review the oral tissue for any worrisome abnormalities, including strange crusts, slow-healing sores, and spots or white or red discoloration.
Fluoride Treatments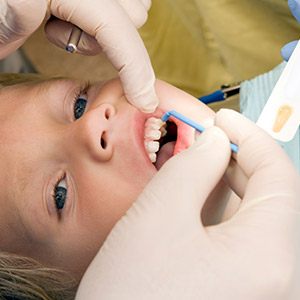 Fluoride is a natural mineral that actually benefits a person's oral health through regular exposure in foods, tap water, and hygiene products like toothpaste. In fact, studies show that children who grow up drinking fluoridated water experience less tooth decay on average than their not-so-lucky counterparts! At Associates in Dental Health of Haverhill, we offer quick professional fluoride applications here in-office for younger and older patients alike who may benefit from an added boost of smile support.
Children's Dentistry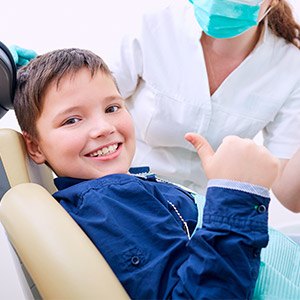 At Associates in Dental Health of Haverhill, we love being a family-friendly dental office! All ages are welcome here, including children who may just be getting started on their personal oral healthcare journey. Our friendly and gentle team will always take the time to help them feel right at home in the dental office, providing checkups, cleanings, sealants, fluoride treatments, and other kid-friendly services that will give their smiles the support they need to thrive.
Learn More About Children's Dentistry
Gum Disease Therapy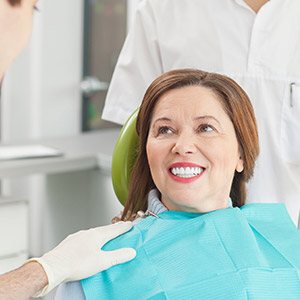 Gum disease may start out small in the form of bleeding during flossing, but this infection can quickly spread if it's left untreated for too long. In fact, it's the leading cause of adult tooth loss here in the United States! That's why gum screenings are an essential part of every regular checkup here in Haverhill. If we discover any damaging symptoms, effective therapy options are available to help revitalize gum health in lasting ways.