Dental Checkups & Cleanings – Haverhill, MA
Ensure Your Smile is Safe & Healthy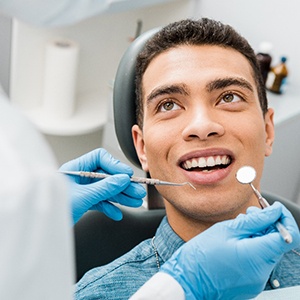 When a tooth problem is small, it's tempting to ignore it. You may even think there are more critical things to consider. However, "small" oral issues can become cavities, gum disease, or worse, without proper care. It's thus crucial that you get dental checkups and cleanings twice yearly. Thankfully, you can count on visits with Associates in Dental Health to keep your smile healthy. To learn more about them and what they entail, just keep reading or book one with our office!
Why Are Regular Dental Checkups & Cleanings Important?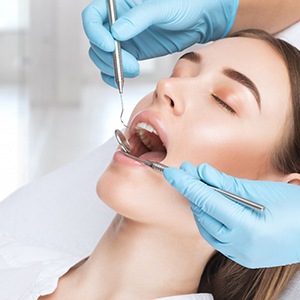 Even if your mouth feels fine, attending dental checkups and cleanings at least twice a year is best. Doing so has many benefits while skipping appointments leads to various long-term challenges.
For one thing, these appointments prevent worse dental conditions from occurring. A cleaning, for example, can remove plaque that might've caused a cavity if left untreated. It could also diagnose a cavity before it evolves into a tooth infection. As such, you'll avoid a future emergency by seeing your dentist in the present.
At the same time, regular dental visits also save you time and money. After all, dental insurance almost always covers two one-hour preventive checkups per year. Meanwhile, fillings and other restorative treatments result in out-of-pocket expenses. Root canals and tooth extractions, too, can be time-consuming.
What to Expect During a Dental Checkup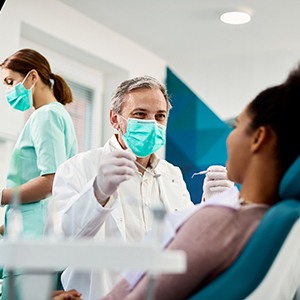 At any given dental checkup, you can expect the following:
An Oral Exam – After learning your medical history, Koleini will assess your teeth, bite, and existing dental work. As part of that process, he'll also screen you for possible signs of oral cancer.
X-Rays – If you haven't gotten any in a while, we may take X-rays of your smile to detect problems under the surface.
A Treatment Plan – Our office will draft a treatment plan for you based on the oral exam results or X-rays. That way, we can solve your dental challenges effectively.
A Q&A – After outlining your treatment options, Dr. Koleini will answer any questions you might have about upcoming procedures or at-home oral care.
What to Expect During a Dental Cleaning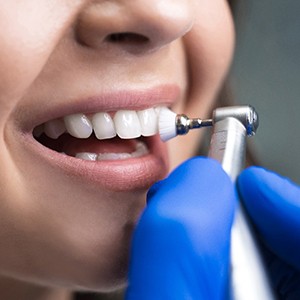 Even if you remember to brush and floss daily, you can't clean your whole mouth alone. Given that fact, a dental checkup is usually followed by a professional cleaning. With the latter service, you'll receive:
General Cleaning – A dental hygienist will use special tools to remove plaque from your teeth and gumline. Doing so reduces your risk of tooth decay, gum disease, bad breath, and more.
Flossing – Our staff will remove plaque between your teeth to supplement the main cleaning.
Fluoride Treatment – During the cleaning work, we'll coat your teeth with a highly-concentrated fluoride gel. This material will protect your smile from cavities and other decay.
Polishing – Last but not least, our office will polish your teeth so they stay healthy and look shiny.