Smile Makeover – Haverhill, MA
Optimal Treatment to Achieve Your Dream Smile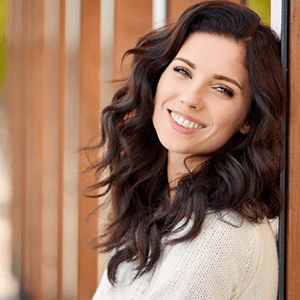 Do you want to brighten the color or improve the shape of your pearly whites? Are you also experiencing issues like minor chips, cracks, or gaps in your smile that may require restorations? If you have multiple dental flaws that you'd like to address but don't know where to begin, our team can offer a smile makeover in Haverhill to simplify the process. With this treatment, we can combine cosmetic and restorative services to help you accomplish the grin you've always wanted most effectively. Keep reading to learn more or call our office today to schedule your initial consultation!
Why Choose Associates in Dental Health of Haverhill for Smile Makeover?
Completely Personalized Treatment Plans
Utilizes Durable & Lifelike Dental Materials
Accepts Insurance & Alternative Financing Options
How Does a Smile Makeover Work?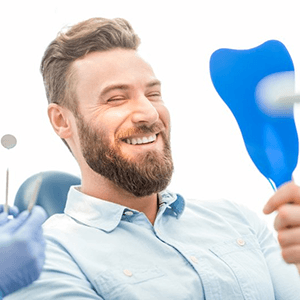 The very first step in getting a smile makeover is to schedule a visit with Dr. Koleini. He will evaluate your oral health, review your situation, discuss your dental goals, and walk you through your treatment options. If you're a good candidate for the process, he'll work with you to develop a detailed plan on how to achieve your desired results. While our team will thoroughly explain your available procedures during your appointment, you can expect your options to include:
Porcelain veneers
Dental bonding
Teeth whitening
Metal-free restorations
The Benefits of Getting a Smile Makeover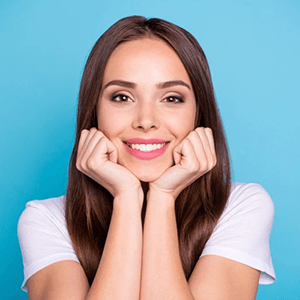 Upgrading your pearly whites will do a lot more than simply enhancing the way you look. Once you have a smile you can be proud of, you'll feel a boost in your self-esteem as well as your overall quality of life, which will show in the way you carry yourself. Others will see your confidence and even perceive you as being more outgoing, engaging, and attractive. This can end up improving your social interactions, such as during a job interview or a first date!
Understanding the Cost of a Smile Makeover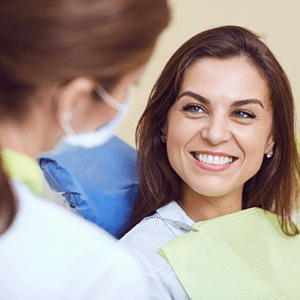 Every patient's smile goal will be unique, so you won't expect to find an exact fee for your procedure. The overall cost of your makeover will also be influenced by the kind of treatments you choose to get, as teeth whitening typically has a lower price compared to veneers. Our team will also consider the number of teeth that you want to treat as well as the complexity of your procedures. Still, we'll be sure to walk you through the details of what to expect to pay and your financing options to help you work within your budget.