Porcelain Veneers – Bradford, MA
Transform Your Smile's Appearance For the Better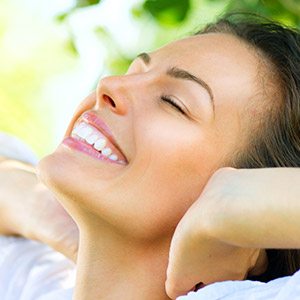 If your teeth don't have the attractive glow they used to because of frustrating imperfections, our dentists at Associates in Dental Health may have the perfect solution – porcelain veneers. Veneers were originally designed to benefit Hollywood actors, but today, countless people have relied on them to achieve truly beautiful smiles in record time. Please contact our Bradford, MA dental office today if you'd like to schedule a cosmetic consultation and learn more about whether this service fits your particular goals.
Why Choose
Associates in Dental Health for Porcelain Veneers?
Attractive, Durable Metal-Free Materials
Personalized Smile Makeover Plans
Dentistry With Cooperative Care
What Kinds of Problems Can Porcelain Veneers Fix?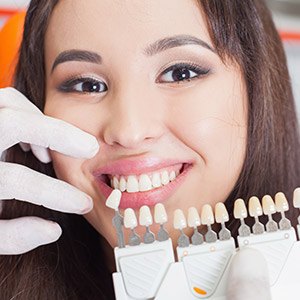 Porcelain veneers are often an ideal cosmetic service for patients who want to correct multiple imperfections at once instead of having to undergo numerous services. They can be used to correct the following concerns:
Stains/discoloration
Cracks or chips in the enamel
Gaps between teeth
Misaligned teeth
Misshapen dental structure
Teeth that are too long, too short, too large, etc.
How Do Porcelain Veneers Work?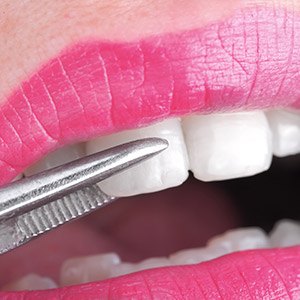 Porcelain veneers are custom-made, tooth-shaped shells that are designed to be extremely thin in nature. While dental crowns cover a natural tooth's entire shape, this cosmetic alternative is designed to fit over just the visible surfaces. Once in place, the result will be beautiful while also appearing 100% natural and allowing for normal oral function. The high-quality porcelain used is extremely durable and even resists staining better than original tooth enamel!
In most cases, the creation of porcelain veneers will only require two appointments. First, our dentists will conservatively adjust the tooth surfaces in preparation and capture digital impressions before placing a temporary veneer. Then, once we receive the finished veneer from our trusted dental laboratory, any last-minute tweaks will be made to ensure the patient's full satisfaction before the veneer is securely attached in place.