About Us

Instead of constantly referring you out to other dental offices, our team of three dentists collaborate to offer everything from routine family care to complex restorative treatments and everything in between. Instead of making you wait past your appointment times and then rushing you out the door, we slow things down so we can get to know you on a more personal level. At Associates in Dental Health of Haverhill, we like to look at what most other dentists are doing, and then go the completely opposite way.
We also have a multitude of flexible payment options to help ongoing dental care fit comfortably into a wide variety of different budgets. We're proud to help make this important care accessible to all patients and their families from all over the Haverhill area.
Talented Team of Dental Experts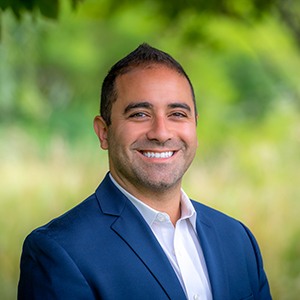 Dr. Koleini is a highly-skilled and dedicated dentist and makes our Haverhill, MA dental office a truly special place. Whenever you come to Associates in Dental Health of Haverhill, you can trust that you'll always be in good hands.
Flexible Payment Options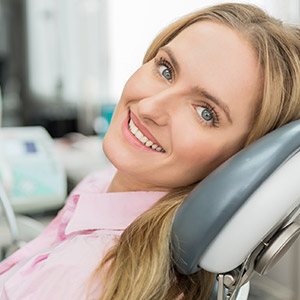 With us, every part of your dental experience will be 100% painless, and that includes paying for your care! We have patients with all kinds of different insurance plans, and our team of experts will work to maximize your benefits at every single visit. Flexible, low-to-no interest financing is available as well through trustworthy third-party companies. In the end, we're always willing to work with our patients to make sure they never have to choose between their dental care and their wallet.
Learn More About Dental Financing
Multitude of Dental Services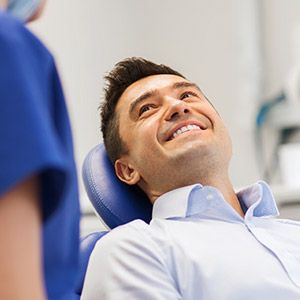 Is it time for your child's next checkup and cleaning? Great, we love to see kids! Do you have a few teeth that need to be repaired or replaced? No problem, we offer a number of state-of-the-art restorations, including dental implants. Just want your smile to look great in time for an upcoming special event or important social gathering? You'll find the same cosmetic services here as you would out in Hollywood. Whether you need just a little care to maintain your smile or something more involved to get your oral health back on track, we'll always have you covered.
We Respect Our Patients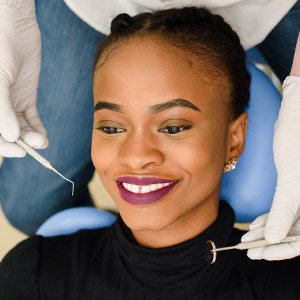 We'll never treat you like just another number on our schedule. When you walk through our doors, our front desk team will immediately be ready to help, and you'll only spend a few moments waiting for your specially-reserved treatment time. Once you're in the back, things will go at a nice leisurely pace, giving your dentist and our team plenty of time to get to know you and your dental needs so we can come up with the perfect treatment plan. You deserve a relaxing and fulfilling experience, and that's exactly what you'll get at every visit.