Dental Crowns – Haverhill, MA
Beautifully Repair Weakened, Broken Teeth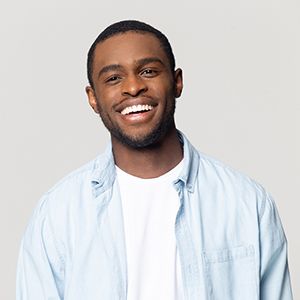 Did you know that your enamel is the hardest material in your body, even harder than your bones? Unfortunately, that doesn't mean it's indestructible. In fact, there are a variety of ways you may find yourself with a weakened or broken tooth. That's why at Associates in Dental Health of Haverhill, we offer beautiful, durable, and custom-made dental crowns in Haverhill, MA. These reliable restorations are designed to seamlessly restore teeth and save them from extraction. If you have a damaged or unsightly tooth, don't hesitate to give us a call and schedule your next appointment!
Why Choose Associates in Dental Health of Haverhill For Dental Crowns?
Safe, Biocompatible, and High-Quality Materials
Collaborative Team of Experienced Dentists
Advanced Technology for Precise Restorations
What Is a Dental Crown?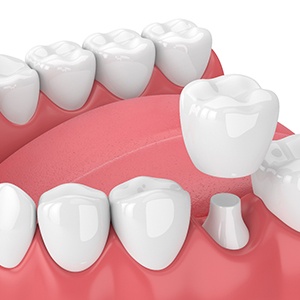 A dental crown is a tooth-shaped cap that is meant to fit over a problematic tooth. It encapsulates the entire visible surface, which allows it to redesign the tooth's appearance while fortifying its structure. This versatile restoration is an excellent solution for:
Teeth that have been weakened by decay or large fillings.
Severely cracked, fractured, or damaged teeth.
Teeth that are naturally misshapen or small.
Worn-down or stubbornly stained teeth.
Teeth that have just been repaired with a root canal.
Replacing a missing tooth when paired with a dental implant.
With the help of state-of-the-art technology, we'll carefully design your custom dental crown so that it looks just like a natural tooth. We use durable, lifelike, and 100% metal-free materials to mimic the appearance and color of the rest of your teeth. Once it's placed, it will blend in seamlessly with the rest of your smile.
What Is the Process of Getting a Dental Crown?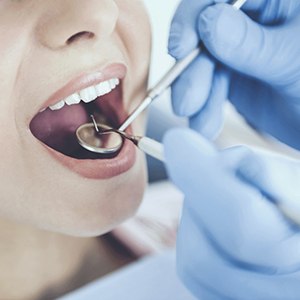 In most cases, restoring your smile with a dental crown only takes two appointments. First, to ensure you're as comfortable as possible, we'll use local anesthetic to numb the area. If you struggle with dental anxieties or have difficulty feeling comfortable in the dental chair, we will be happy to talk with you about oral conscious sedation that may make your visit more pleasant.
Once you're comfortable, we'll remove any decayed or damaged tissue and clean the area. Then, we'll prepare the tooth, take digital impressions, and send the information off to a local dental lab. It will take a little while for your custom crown to be created, so we'll fit you with a temporary restoration in the meantime. Before you know it, you'll be returning to our dental office to have your beautiful permanent crown placed and enjoying your newly restored smile!
What Are the Benefits of Dental Crowns?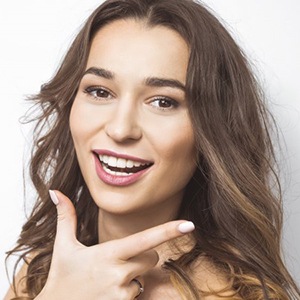 Unlike the rest of your body, your teeth can't heal themselves. Leaving cracks or cavities untreated exposes your teeth to bacteria and further damage, which can lead to serious issues that can only be corrected via extraction. Thankfully, dental crowns offer a safe, aesthetically pleasing, and reliable way to protect your tooth and help it maintain its place in your smile. They're also a great option for any cosmetic imperfections that are keeping you from showing off your pearly whites, like stains or oddly shaped teeth. With the proper care, you can easily expect your new dental crown to last a decade without worry.