At-Home Teeth Whitening – Haverhill, MA
Dental Stains? Yellow Teeth? We Can Help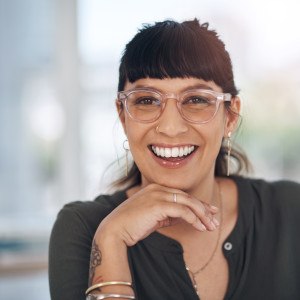 Teeth whitening is one of our most popular cosmetic services here at Associates in Dental Health of Haverhill, and it's not hard to understand why. Countless patients are looking for ways to achieve brighter, cleaner-looking teeth, only to find themselves disappointed again and again by store-bought products. We offer professional-strength Opalescence at-home teeth whitening from our Haverhill, MA cosmetic dentist to provide dramatic improvements on a flexible timeframe. Contact us today to schedule a consultation!
Why Choose
Associates in Dental Health of Haverhill for
At-Home Teeth Whitening?
Opalescence Whitening for Reliable Results
30+ Years in Business
Customized Smile Makeover Plans
Why Do Teeth Become Stained & Discolored?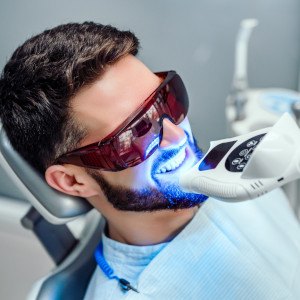 If your teeth are looking dull, yellow, or noticeably marred with dark stains, there are a variety of reasons why this may have occurred:
Too much exposure to coffee, wine, berries, and other foods/drinks that cause staining
Poor at-home oral hygiene
The regular consumption of certain medications that contain tetracycline
Old age
Genetics
How Does Opalescence Take-Home Teeth Whitening Work?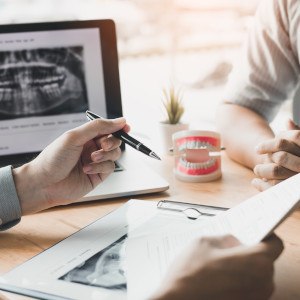 Your Opalescence kit will come with two major components –customized oral trays that have been shaped specifically for your unique mouth and a supply of powerful bleaching gel. The patient's job is simple. Just combine the two together and wear them as directed each day. This can be done on your own schedule and in the comfort of your own home, whether you're getting ready for work in the morning or relaxing in front of the TV at night. After two weeks of diligent use, you should see noticeably dramatic improvements in the shade of your teeth. In fact, many people notice positive changes after just one application!
In addition to effective whitening techniques, our dentists can also provide guidance on how to minimize staining in the future and keep your smile looking confidently bright.