Dental Implants – Haverhill, MA
Experience a State-of-the-Art Solution to Tooth Loss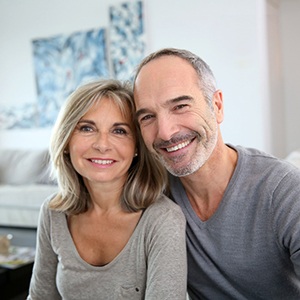 Do you have trouble speaking, chewing, or even smiling due to missing teeth? These days, you no longer need to let the gaps remain empty or fill them with an unreliable prosthetic that doesn't last for very long. Instead, you can have your lost teeth replaced with dental implants. This comprehensive solution brings back the entire structure of missing teeth, enabling your new smile to look and feel exactly as it once did. Plus, our team at Associates in Dental Health of Haverhill can complete every step of the process under one roof. Contact us today to learn more about dental implants in Haverhill, MA.
Why Choose Associates in Dental Health of Haverhill for Dental Implants?
Dental Implants Placed & Restored In-House
Flexible, Low-Interest Dental Financing Available
Cone Beam/CT Scanner Ensures Precise, Predictable Implant Placement
What Are Dental Implants?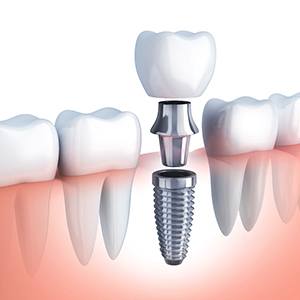 A dental implant is a small cylindrical post, usually made out of titanium, that we surgically place underneath the gumline and directly in the jaw. Over the next several months, the implant forms a strong bond with the bone surrounding it. As a result, it can perform all of the functions that natural tooth roots do and secure a custom dental crown, bridge, or denture into place – depending on the number of teeth a patient is missing. Better yet, dental implants are capable of lasting for 30+ years, which is more than can be said for traditional tooth replacements like dentures and bridges.
The Dental Implant Process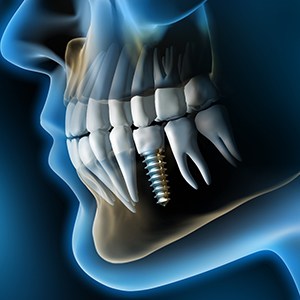 While many other general dental offices throughout the greater Haverhill community need to refer their patients to outside specialists for the surgical portion of dental implant care, Associates in Dental Health of Haverhill has the advanced skills and technology needed to take you from the beginning of treatment to the end in the same location. Not only does this comprehensive approach save you travel-related time and money, but you're able to remain with a team you already know and trust.
After we have surgically placed the implant post and it has integrated with your jawbone, we attach a small metal piece on top of it known as an abutment. The abutment serves to connect the implant to the restoration that will replace the visible portion of the missing tooth.
Benefits of Dental Implants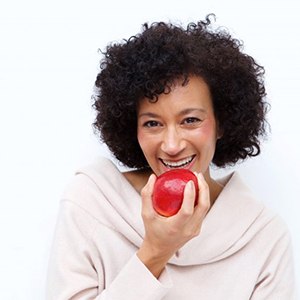 Jawbone deterioration is a real concern following the loss of natural teeth because the root, which provided vital stimulation, is gone. Dental implants successfully prevent this gradual process by creating a new, seamlessly lifelike "root" in its place that offers essential stability and support.
Dental implants have an average success rate of over 98%, and their longevity is truly unmatched. In fact, many patients are able to enjoy them for the rest of their lives without issue.
Dental implants don't require the remaining natural dental structure to be significantly reduced in any way for accommodation, which is a much better outcome for the patient's overall oral health and wellbeing.
Once fully restored, implant-supported teeth are virtually indistinguishable from natural ones when it comes to aesthetics, overall feel, and function. After some time has passed, a patient may not even be able to successfully point it out in the mirror.
Who Dental Implants Can Help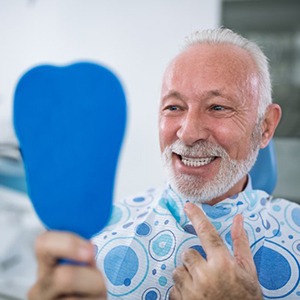 If you're wondering whether or not dental implants are right for your unique smile, rest assured that patients with a wide spectrum of tooth loss can benefit from this modern service. We'll pair your implants with a customized restoration that can replace any number of missing teeth anywhere in your mouth. However, before we get to that step, we need to ensure that you're a good candidate for dental implants. If you're not, we'll help you complete preliminary treatments like gum disease therapy or a bone graft to get you ready for your brand-new smile! Read on as we go over who dental implants in Haverhill can help, and how to tell if you're a good candidate for them.
Who Is a Good Candidate for Dental Implants?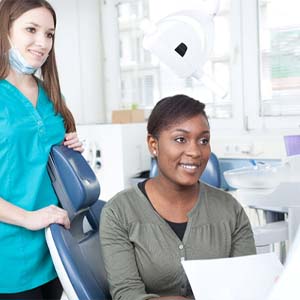 To be considered a "good dental implant candidate," you'll need to meet a few requirements, including:
You are well enough to undergo minor surgery
Your mouth is free of issues like gum disease and cavities
You have adequate jawbone for supporting dental implants
If you don't meet one or more of these factors, don't panic! Many patients do not at first. Fortunately, we can potentially help you become a great dental implant candidate through preliminary treatments like gum disease therapy or a bone graft. Once you're cleared to get dental implants, we'll begin designing your treatment around how many teeth you're missing.
Missing 1 Tooth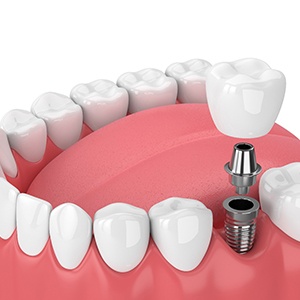 When rebuilding a single tooth, we can connect an individual implant to an all-ceramic dental crown. This new, painstakingly customized crown will be able to fit right in alongside natural teeth without negatively affecting their continuing wellbeing, which is ideal for the patient.
Missing Multiple Teeth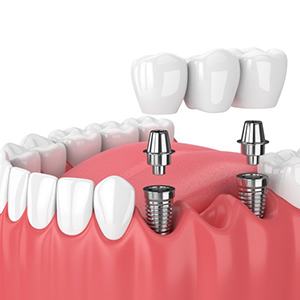 While several implants covered with dental crowns can be used to replace several missing teeth in the mouth, our dentists may also recommend an implant bridge if a patient has multiple gaps that appear together in a row. Unlike a traditional dental bridge, this modern prosthetic is securely attached to two dental implants that appear on either side of the space, providing a sturdy base that allows the bridge to function in a healthy, reliable manner without altering the surrounding teeth.
Missing All Teeth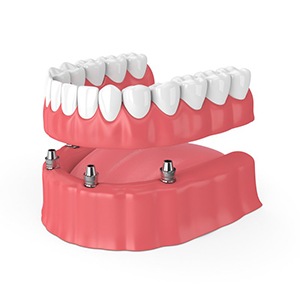 If a large number of natural teeth are now gone, implant dentures are available to provide comprehensive coverage at a cost-effective price. Instead of allocating one implant per missing tooth, which can quickly become unnecessarily expensive, this style of prosthetic can be successfully anchored with a small number of strategically placed dental implants. Additionally, All-On-4 prosthetics are available for patients who've lost an entire row of teeth, which is held in place with – you guessed it – just four implants in most cases.
Understanding the Cost of Dental Implants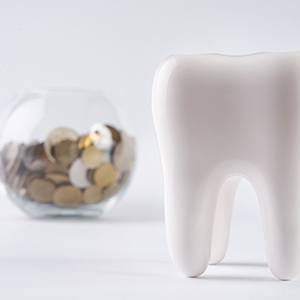 Estimating the cost of dental implants is complicated because the procedure itself has several components to it. Additionally, every patient's oral health situation and personal preferences are unique. That's why scheduling an initial consultation here in Haverhill, MA is so important. After evaluating your mouth and discussing your goals, our dentists can determine a much more confident treatment plan and precise estimate for the overall cost. Until then, here are some things to keep in mind.
Preliminary Treatments & Dental Implant Surgery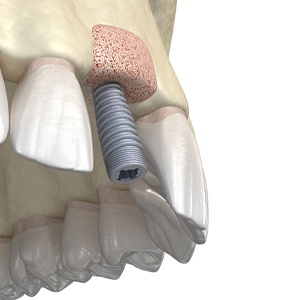 Any preliminary treatments that you require before getting implants, like gum disease therapy, tooth extractions, or bone grafting, will contribute to the overall cost. For many patients, these treatments are necessary to ensure that the dental implants are successful. Sometimes, preliminary treatments are covered by dental insurance, so this is something you should check with your insurance provider. Since we conveniently provide the entire treatment under one roof, you don't need to worry about working with an outside surgeon and needing to pay for the implant placement separately.
The Parts of Your Dental Implant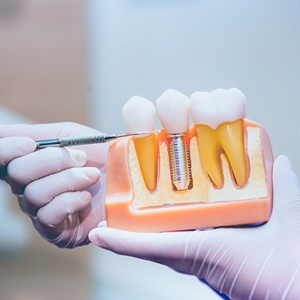 There are a few main factors that will affect the cost of your dental implants:
Number of dental implants: Depending on the number of teeth you are needing to have replaced and where they are in the mouth, you will need more or less implants. The more that you need, the higher the overall cost will be.
Type of restoration: Crowns, bridges, and dentures all have different costs. Small restorations are generally more affordable.
Size or material: Implants can be made out of zirconia or titanium. These materials are at different price points.
Brand of dental implant: Dental implants come from numerous different manufacturers. This can influence their cost.
How Dental Implants Can Save You Money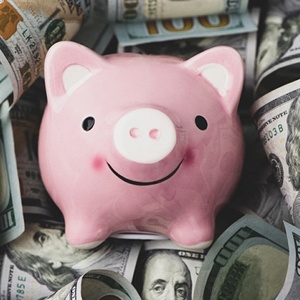 It is tempting for many patients to try to save money by opting for dentures or bridges instead, but dental implants have benefits that you can't get from any other tooth replacement options. They can even help you to save on overall costs in the long run. You won't need to pay for replacements every five to seven years like you would with dentures, and there's no need to stock up on adhesives or soaking solutions either. They can also help you to avoid oral health issues, like gum disease and tooth decay, that require costly treatments over time.
Does My Dental Insurance Cover Dental Implants?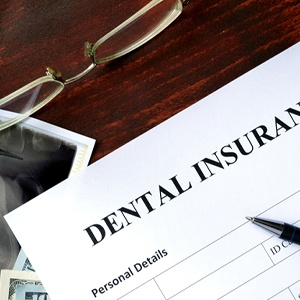 Many times, dental insurance plans don't pay for implants themselves, but there are a few exceptions. Parts of the final or preliminary treatments are often covered. Our team will gladly go over your benefits with you so that you know exactly what is and isn't covered before treatment begins. We'll do everything we can to maximize your coverage.
Making Dental Implants Affordable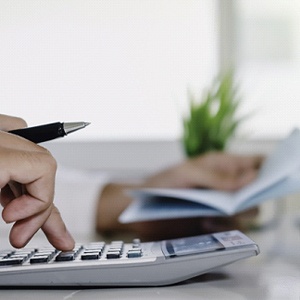 If you don't have dental insurance, this doesn't mean that you are left completely on your own. If you need budget flexibility for your healthcare expenses, we have options. We offer financing with approved credit through Wells Fargo Bank, N.A., which can cover elective or required treatment. We also accept payment through CareCredit and Lending Club. Restoring your smile shouldn't mean stressing over finances.
Dental Implants Frequently Asked Questions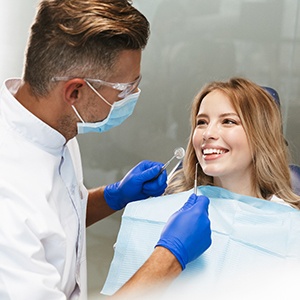 Reading through the above information can give you a tremendous amount of insight into everything from the indications to the benefits of dental implants in Haverhill. With that being said, it's completely natural to have a few questions on your mind before committing to treatment. To make finding the answers as seamless as possible, we've responded to some of the most frequently asked questions below. If you would prefer to speak directly with our team or are ready to schedule your appointment, don't hesitate to get in touch!
Can I Get Dental Implants If I Smoke?
To ensure that your dental implants will be successful in the short and long term, your implant dentist in Haverhill conducts a thorough vetting process during your initial consultation. Since patients who smoke have a higher rate of dental implant failure, this habit will need to be addressed beforehand. One option is to kick the problem for good. After all, the use of tobacco products can cause dry mouth, slow down the healing process, and interfere with osseointegration (the implant properly fusing to your jawbone). If you are unable to quit, then you will need to stop smoking at least two weeks before the procedure and continue avoiding this habit until roughly three months afterward.
Is There Anything I Shouldn't Eat with Dental Implants?
Thanks to their high-quality materials and unmatched durability, dental implants don't come with a long list of dietary restrictions like other tooth replacement options. However, it is best to stick to soft foods during the recovery process. Hard, sticky, and acidic foods all have the potential to irritate the implant site, resulting in discomfort and added soreness. Once you've healed fully, you'll be able to work your way back up to your normal diet. Just make sure to avoid poor dental habits, like chewing on ice, consuming large quantities of sugar, and using your teeth as tools.
How Long Have Dental Implants Been Around?
Although the oldest evidence of dental implants dates back to around 600 A.D., the modern ones we use today have been around since the 1970s. As you can imagine, this smile-rebuilding solution has undergone many upgrades since then as advancements in technology and dentistry have developed. Today, they have over a 95% success rate, are built to last 30+ years, and are the only tooth replacement option that stimulates your jawbone to preserve your facial structure!
What Should I Do If I Can't Afford Dental Implants?
It's no secret that dental implants require more of an upfront investment than traditional dentures or dental bridges. With that being said, that doesn't mean you need to burn a hole in your wallet to afford them. The best place to start is by reviewing your dental insurance benefits with our team. Even if your provider doesn't cover the entirety of the procedure, they may cover portions of it, like the initial exam or the restoration. If you don't have a dental plan or need help covering the remaining balance, then low-to-no interest flexible financing through providers like CareCredit is also an option. Check out our new patient page or schedule an appointment with our team to learn more.
Dental Implants Post-Op Instructions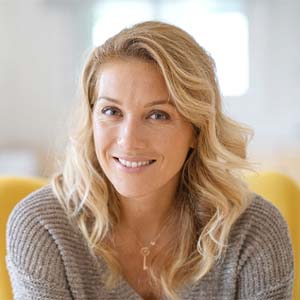 Once your dental implant surgery is over, the recovery process comes next. However, there is no need to worry! Below, we have outlined some of the common symptoms to expect as well as some easy steps for a smooth recovery. If you experience any pain or side effects that you do not see here, please don't hesitate to contact our friendly and caring team. Here are our dental implant-post-op instructions in Haverhill.
What to Do Directly After Dental Implant Surgery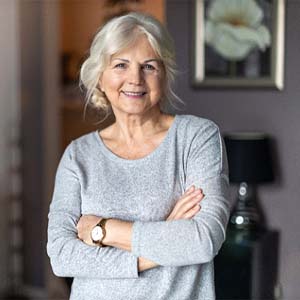 The best step you can take after your surgery is to leave the forming blood clot untouched to promote healing. In order to do this, make sure you're following these simple rules:
Do not spit. Use tissues or swallow saliva.
Do not use drinking straws.
Do not smoke for at least the first day.
Do your best to keep fingers/tongue away from the surgical site(s).
If you ever have any questions, call our implant dentist in Haverhill! We are happy to help clarify any information and guide you through this process.
Common Side Effects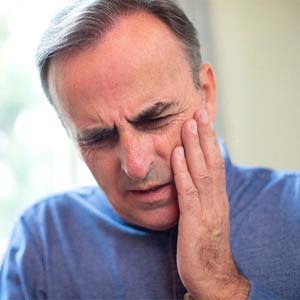 Especially during the first few days after your surgery, some minor side effects are completely normal. You may notice symptoms like:
Intermittent bleeding: This can be lessened with gauze and light pressure. Expect some bleeding for multiple days.
Swelling: This can last for 72 hours up to over a week. You can manage swelling by using a cold compress or ice pack.
Discomfort: Some general discomfort is normal, which can be managed with the pain medication provided to you.
All of these symptoms are typical and should gradually subside over time. If you notice any of these side effects getting worse, contact us right away for possible treatment.
Diet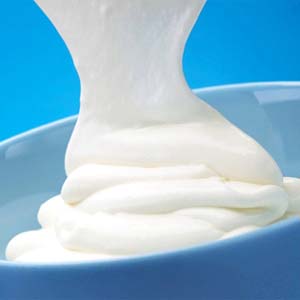 In the first few days after your implant surgery, we recommend eating soft and non-abrasive foods to prevent damage. Some ideas include yogurt, ice cream, pudding, soup (not extremely hot), scrambled eggs, mashed potatoes, and pasta. You can return to your regular diet as soon as you feel comfortable, however do your best to avoid chewing directly on the implant site.
Health & Oral Hygiene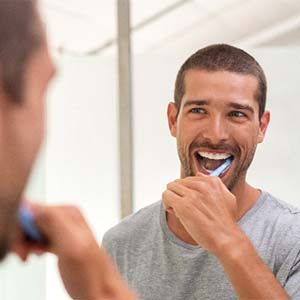 You can start brushing your teeth the day after your implant procedure but be careful around the surgical site. Rinse your mouth 2 to 3 times a day with salt water. If you have it, you can use prescription mouth rinse. Avoid mouthwashes that have alcohol (like Listerine or Scope) because they dry out the mouth and slow down healing.
What to Do After Your New Teeth Are Attached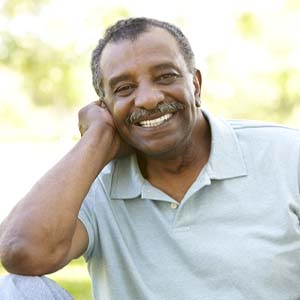 Once you get your restoration, the hard part is over! All that's left to do is smile with a full set of teeth thanks to your implant supported crown, bridge, or denture. You may feel temporary gum sensitivity, however there will be no swelling, bleeding, or extensive recovery. You can control sensitivity with pain medication and you'll be smiling on the same day.