Dentist-Bradford, MA
Meet K. Bruce Riedell, DDS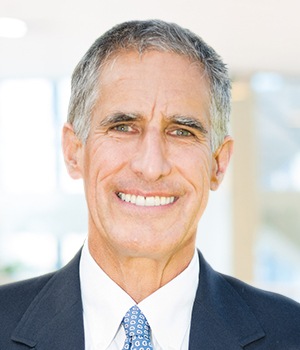 Dr. Riedell has been proudly serving the Bradford community for over 30 years. In that time, plenty about dentistry has changed, but his commitment to providing comfortable and state-of-the-art care hasn't! He likes to say that our practice combines the best of what's old and new in dentistry—family-friendly service with the latest dental technology. Before you come to visit us here at ADH, you can start getting to know Dr. Riedell by reading on below.
Why did you become a dentist?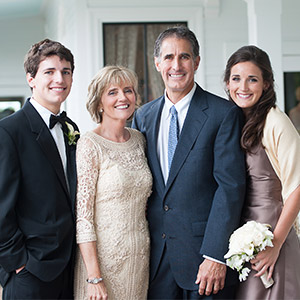 Like many other dentists, the people that initially drew Dr. Riedell to the field were his family's dentist and orthodontist. In his words, "They were big influences on my choice." He got to see how the doctors interacted with their patients as well as their ability to really affect people's lives in a meaningful way. Eventually, it clicked with Dr. Riedell that dentistry was exactly what he wanted to do, and 36 years later, he couldn't be happier with his decision!
Where did you study dentistry?
Dr. Riedell graduated from the University of New Hampshire and the Georgetown University School of Dentistry. At Georgetown, he was cited for outstanding achievement in fixed prosthodontics and presented at both the Georgetown Alumni and Washington area dental meetings. Following dental school, he completed a one year general residency at the Brockton/West Roxbury V.A. Medical Center, receiving advanced training in the treatment of complex dental cases.
Dr. Riedell is a member of the local and national branches of the American Dental Association, the Massachusetts Dental Society, as well as the Spear Study Club. Dr. Riedell's pursuit of advanced training in postgraduate courses for dental implants, cosmetic dentistry, and complex crown and bridge cases exemplify his enthusiasm and passion for dentistry. In the office, you will often hear the happy sounds of his whistling. This reflects Dr. Riedell's enjoyment of dentistry and his relationship with his patients and staff.
What do you do outside of dentistry?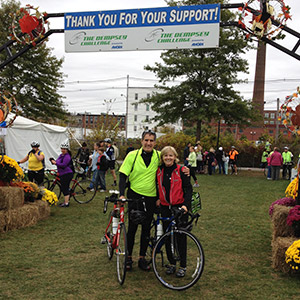 When not helping patients, Dr. Riedell likes to spend most of his free time with his family, including his wife, Dr. Moughan, and their daughter and son, Courtney and Andrew. He also likes to stay active and is an avid skier, hiker, and biker. He's involved with a number of charitable organizations around town, including Habitat for Humanity. On his more "lazy" days, you'll find him working in his yard or enjoying a hockey game.