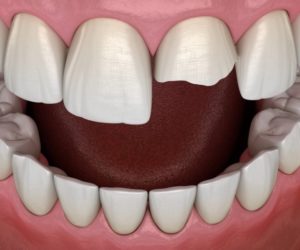 You probably never expect a dental emergency to interrupt your day; however, it's more common than you might realize. In fact, research shows 1 in 6 Americans have an urgent dental issue each year. Unfortunately, many people aren't sure what constitutes as a dental emergency. It's important to know when to call your dentist because delaying the care you need can lead to permanent damage. Don't place your smile at risk by losing valuable time. Here's when you should call your emergency dentist right away.
What are Common Dental Emergencies?
Dental emergencies often occur without any warning and take various forms, such as:
Knocked-out tooth
Dislodged tooth
Cracked or chipped tooth
Abscessed tooth
When Do I Need an Emergency Dentist?
Dental emergencies aren't always obvious, but they often cause pain. According to American Family Physician, about 22% of people have experienced dental pain within the last 6 months alone. While you might think it's normal occasionally, it can often indicate an underlying problem that needs to be treated; however, not all issues require urgent care. Here are a few questions to ask yourself to determine if you need a same-day appointment:
Are you in severe pain?
Have you partially or fully dislodged a tooth?
Are your permanent teeth loose?
Do you suspect an infection?
If you answered "yes" to any of the above questions, you should call your emergency dentist right away. They will get you into the office quickly while explaining how to provide first aid at home until your appointment.
When Can I Wait to See My Dentist?
There are several dental concerns that will need to be evaluated by a dentist, but they don't always require a same-day appointment. Instead, you can often wait for a day or two, such as to treat a superficial chip or fracture, tooth sensitivity, or a lost restoration.
Although you won't need to see your dentist immediately, it's best to get the care you need within a few days. If you delay treating the issue, you might lose your tooth.
Can I Prevent Dental Emergencies?
You can't fully prevent a dental emergency, but there are several tips to lower your risk of one, such as:
Maintain your oral hygiene habits at home.
Wear an athletic mouthguard if you play sports.
Visit your dentist at least twice a year for a cleaning and checkup.
Don't use your teeth as tools.
Don't chew on inedible objects.
Don't Wait to Call Your Dentist
Dental emergencies can be quite alarming, but your dentist will be there to help. If you're second-guessing if you need to see your dentist, don't hesitate to contact their office. They'll help you through the stressful situation to restore a healthy smile.
About Associates in Dental Health
Associates in Dental Health combines the qualifications and experience of 3 dentists, who are committed to improving the oral health of our patients. We offer the personalized services you need to reach your dental goals without breaking the bank. If you have a dental emergency, we offer same-day appointments.