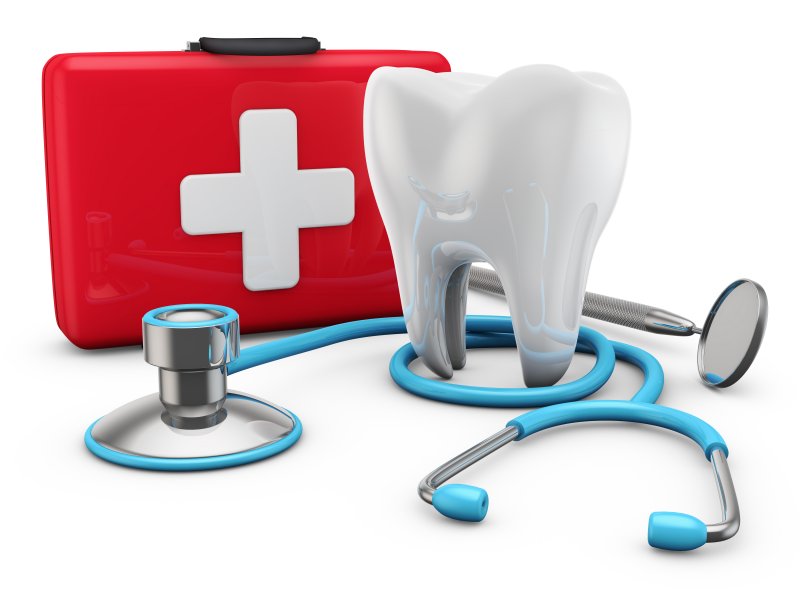 Dental emergencies can strike at any time – and unfortunately that includes the times that your regular dentist isn't available. In the event that you need urgent care but can't get to your regular practice for whatever reason, you'll need to find a dentist who can see you right away and get you the relief you need as soon as possible. Not sure how to find an emergency dentist? The 5 tips below will give you an idea of what to look for.
1. Check Their Location
Time is of the essence in any dental emergency. This is especially true if you've lost a tooth and only have a short amount of time to have it replanted. As such, it's important that your dental clinic be as close to your house as possible. You don't want to risk letting your tooth die because you spent too long driving to your appointment.
2. Make Sure They Take Your Insurance
Some practices take every type of insurance and are in-network with several plans. This is not the case with every dental practice, however. As such, it's important to check ahead of time to make sure that the emergency dentist you've chosen will take your insurance and file the necessary claims with your carrier. Otherwise, you could end up with significantly higher out-of-pocket costs – which will give you one more thing to be stressed and worried about.
3. See What Kind of Sedation They Have
Dental sedation is often employed to make sure patients stay relaxed and don't experience pain when they receive dental treatment. Considering that you're likely to be in a lot of pain during a dental emergency and might require advanced treatment such as root canal therapy, sedation could end up being an important part of your emergency care. Different forms of sedation may be recommended based on your needs, so you'll want to ask your dentist about the types of sedation they're licensed to administer.
4. Ask About Follow-Up Protocol
What happens after your emergency appointment? What if there's a problem during your recovery? You need to have a dental practice that you can trust to handle your situation. Make sure that they have a plan for follow-ups already in place.
5. Check the Facility for Yourself
A dental practice should maintain a sterile environment and stay up to date with the latest technology. If you visit the practice in person, you can see for yourself how clean and current they are. If you're not comfortable being treated in the environment you find, you may want to look for another office.
Once you've chosen your emergency dentist, you can start making plans on what to do should the worst ever happen to your smile. Make sure that you choose a partner you can trust to get the quality care you need to stop your dental pain and keep your natural teeth intact.
About the Author
Dr. Parsia Koleini is the proud leader of the team at Associates in Dental Health and enjoys the opportunity to help Haverhill families enjoy comprehensive dental care. Conveniently located on Doane Street near South Main Street, his practice is happy to take all forms of insurance and will gladly welcome new patients for a dental emergency. To learn more about his emergency services, visit his website or call (978) 650-2793.